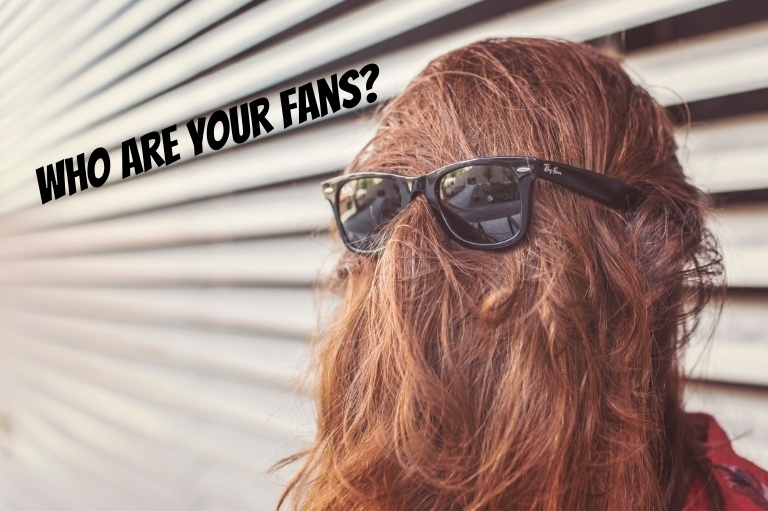 We talk to artists and brands every day and everyone lately has the same question: "Who are my fans?"
And you know us, we can't just answer that question with assumptions. We need data; we need a thorough analysis to properly answer that question.
So how can we differentiate between types of fans based on purchasing behavior, typical engagement, and content mediums? Or how can we know how far along in the buying process they are? In other words, what lifecycle stage are they in?
If you haven't read our Best New Music Marketing Strategy series, I'd recommend you do — that will clarify some of the language discussed below (although I will link out to any terms when appropriate).
Let's get granular
Here's a recap of lifecycle stages as discussed in part three of our Best New Music Marketing Strategy series.
"

You've got to

get inside the heads of customers (fans)."
Contact
Someone that is aware of your brand on a surface level. Maybe they saw you open at a show, heard your music on a playlist or radio station, or were told to listen to you via a friend.
The question: Who is this band? Do I like them?
Subscriber
This could be an email subscriber or someone that likes you on social media
The question: How do I get more in touch with this band?
Lead
This is someone that has expressed interest in a more tangible way. Perhaps they've opened a certain number of emails or reached out on social media.
The question: What does this band stand for? Do I agree with their message/branding?
Marketing Qualified Lead
This is someone that has been responding well to marketing initiatives and is considered an active fan.
The question: Alright, I'm listening. This band obvious has some talent. But are they worth my hard earned cash?
Sales Qualified Lead
This person has expressed enough interest to qualify for special sales initiatives. Perhaps you add these people as a segment in your mailing list and offer them a limited time album bundle etc..
The question: Ok, this band is worth my money… but I don't quite know what I want. Vinyl? T-Shirt? Tickets? What are my options?
Opportunity
Say you offered the sales qualified lead above the bundle and they clicked through the email but didn't purchase, this would be an opportunity. They are extremely close to a sale.
The question: I've decided I want to buy tickets to the world tour! What's the easiest way to do this?
Customer
Boom. This person just bought concert tickets or an album and is now a proper customer. Now continue to delight them through email marketing and promotions to bring them to the next stage.
The question: Did I like what I purchased in the long-run? Will I buy from them again?
Brand Evangelist/Superfan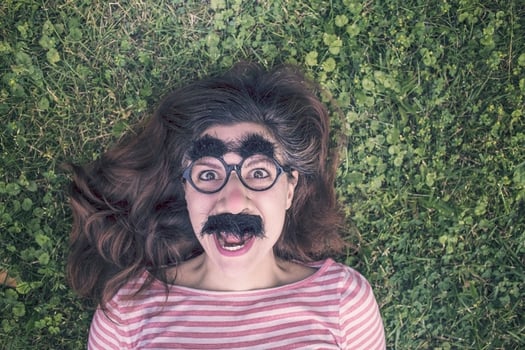 Now they're officially a fan. This person is spreading your brand to the masses and is proud to do it. When you need fans to lead marketing efforts, have a deal that's limited in stock, or want to offer VIP perks, these are the people to give those to.
The question: How do I get more people to know about this band? What reward do I get for continuing to spread the word?
---
So now that our lifecycle stages are clearly defined, how can we "get to know" our fans even more and engage with them appropriately?
The trick is to market to them according to their buyer persona.
"Buyer Personas are semi-fictional representations of your current and ideal customers — along with types of customers you don't want to work with."
You have to get inside the heads of customers (fans). What's a day in their life like? How much money do they make? What are their pain points? How do they make money? How can you help them make more money? Is money even their goal? What are their responsiblities? Are they in the right position of authority to make a purchasing decision?"
We work with all types of entertainment brands, and we are frequently asked what the best "fan persona" questions to ask are.
So...
Here are our favorite fan persona questions:
(We've created an example persona to accompany the questions).
Name:
Hipster Harry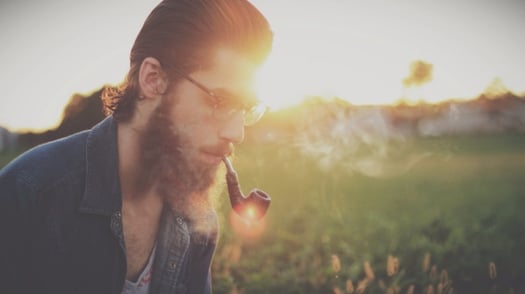 Demographic Information: (age, gender, income, political and religious preferences, etc.).
Harry is a Nashville transplant from San Francisco. He is between 25 and 34, makes 60k a year, is a liberal, identifies as agnostic, and lives on the East side.
Job Title:
UI/UX Graphic designer at a local Nashville firm.
Industry:
Design, art, and entertainment.
Responsibilities:
Work, keeping up with and supporting friends, maintaining his hobbies, staying in shape, and drinking good coffee — always.
Challenges:
Balancing work life with his personal life, finding time to relax, continuing to grow his professional skill, and devoting time to hobbies.
Goals:
Start his own design firm. Find a girlfriend. Enjoy Nashville as much as possible. Keep drinking good coffee.
Hobbies:
Working out, listening to indie music in Nashville, drinking good beer, canoeing, kayaking, snowboarding, making music, and photography.
Shopping Preferences: (online, in person, spontaneous, etc.)
Prefers to shop online. Harry considers himself an Amazon junkie, but he also likes to find small local shops and support Nashville's scene.
What social media platforms do they use and how do they interact on them?
Harry loves Periscope and Instagram – the more visual and creative of the popular platforms. He's sick of Facebook but still uses it for business and to keep up with old friends. He rarely interacts on it though.
He uses Instagram as an outlet for his photography and Periscope to live stream his designs.
What blogs, news sources, or other types of online information do they typically consume?
Harry loves NPR, BBC, Mashable, the Nashville Scene, American Songwriter, and Native Magazine.
How do they discover new music?
He listens to a lot of his friends bands that he meets by being in Nashville. Apart from local acts, Harry is a Spotify fanatic. He loves Spotify's Discovery weekly, related artists, and playlists. He rarely buys CDs but loves to see live music.
What genres are they typically interested in?
He primarily listens to modern indie pop, pop, hip hop, jazz, and soul.
What are some of their favorite artists?
Robert Glasper, Snarky Puppy, Glass Animals, Flume, Sylvan Esso, Father John Misty, Duke Ellington, and Leon Bridges.
Where does this persona listen to live music? Or what types of venues?
For local music, Harry prefers smaller venues like The Basement.
For larger acts Harry loves the Ryman and War Memorial.
That being said, he isn't picky — will go where the music is.
What are they most likely to purchase from an artist?
Harry is most likely to purchase a concert ticket followed by a t-shirt. Loves buttons and stickers as well (assuming he can appreciate the design).
How much do they typically spend on music, live events, and other products related to the music industry every year?
$120 as Spotify premium member and at least one show between $10-30 a month, so between $240-$480 a year.
How do they prefer to communicate with artists?
Harry prefers email, magazines, and Instagram to find out more about an artist.
What types of content does this persona respond to?
Free downloads, songs, behind-the-scenes footage, cheap live tickets.
What mediums does the persona use to listen to music?
Spotify and live music. He listens to local radio as well.
What about an artist converts this person from casual to long-term fan?
Really good music is a must. Following that, he needs to feel an attachment to the brand (aka the brand has to be well presented enough) to feel cool wearing the brand's merch.
Also, once he goes to a show, it has to be good — otherwise he won't go back. If he is blown away, he will tell everyone about that artist.
What is something that artists do that they wouldn't like?
Spam messages. Repeatedly contact Harry without providing new content. Aren't engaging during live interviews or shows.
What does a day in their life looks like? (a.k.a. their User Story)
"Monday through Friday, Harry wakes up, makes breakfast, listens to This American Life, takes a shower, and then heads into the office.
While Harry is in the office he is constantly on his computer, so he is always on Spotify listening to new playlists and artists he has discovered.
If he really likes a particular artist, he'll save the song or album and add it to his "Best of 2016" playlist.
After work, Harry usually heads to the gym or takes a run, eats dinner (while listening to more podcasts), and then decides what he'd like to do for the evening.
If there isn't anything going on, he'll work on some of his non-work-related interests (making music, learning new design techniques, finding new hiking trails, etc.).
If something does come up, it generally involves seeing live music somewhere or heading to a local bar.
On weekends Harry usually spends Saturday attending local events, touring breweries, going on bike rides, reading at the park, or going on small trips to hike or kayak. Sundays are when Harry prefers to get more personal work done."
He feels real, right?
Now that we know Harry, we can use this information to shape our marketing to this persona according to his Buyer's Journey and lifecycle stage (assuming he is one we'd like focus on.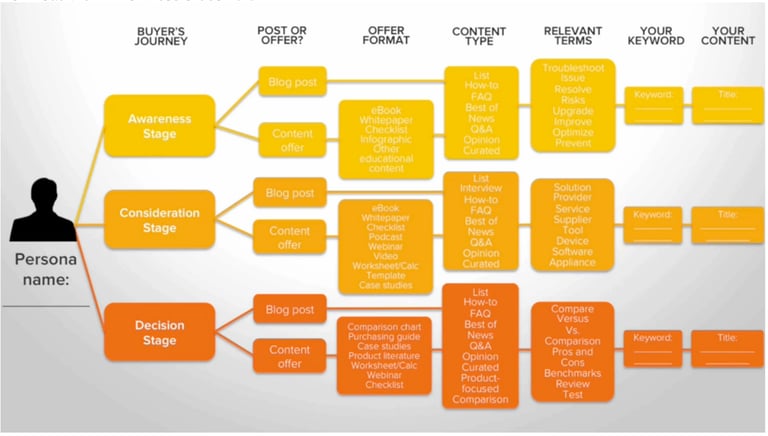 For example, if Harry was a main persona of mine, I may spend time developing cover videos of his favorite artists, posting them out to my socials, and then following a bunch of that artist's fans — that way they see the cover video when hitting my profile.
I'd also look into Spotify playlists that have these artists, see who is moderating the content, and look into getting my music placed on these playlists.
But this doesn't just apply to your "awareness" stage marketing, it applies to all of Harry's lifecycle and buyer's journey stages.
And, as you learn more about Harry, you should be updating this profile. These are assumptions — back it up with data and real-world experience with individuals like Harry!
If this persona fits your brand, feel free to tweak it and use it as your own!
Develop as many of these as you can and make sure to include negative personas. These are people you want to avoid or are toxic to your business.
Once you have these clearly defined, you can put a face to your marketing and begin to make decisions based on both their buyer persona and their lifecycle stage!
Here's to your music marketing being successful!