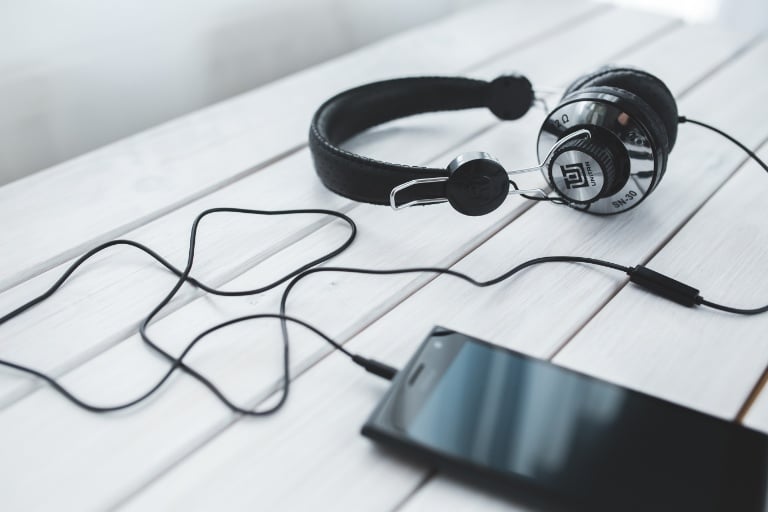 When I was in third grade, my family moved to the middle-of-nowhere Kansas during a snowy winter. With bad weather, no friends, and schoolwork that bored me, I started writing books on our sun porch. And that winter, at the ripe old age of 8, my career aspirations were born. "When I grow up, I'm going to be a writer," I told myself. "I'm going to publish books and be rich."
In college, I majored in creative writing without a second thought and began writing my first book, which I assumed would be published quickly and make millions. Then I moved to New York City and got a dose of reality. I sent my book manuscript around to literary agents, many of whom said the plot was "too much like other memoirs." I started realizing that publishing a book wasn't as easy as I thought, and unless I wrote the next Harry Potter, I wasn't going to make a living off of one writing gig.
This is not a cautionary tale about following your artistic dreams. It's to say that as creatives, things don't come as easy as we may have thought in our younger years and we have to continuously dedicate ourselves to our passions. Nowadays, you can find me working for myself in my living room, writing and editing articles for magazines and websites. I haven't published that book yet, but every day I practice being more creative and working toward my goals. Here's how I keep the creativity going, and how you can, too:
Get dressed in the morning. Seems simple, right? But if you're like me and work from home, it can be tempting to roll out of bed (or maybe work in bed) in your pajamas. When noon comes around, however, and I'm wearing snowflake-print pajamas and still have morning breath, it's a bit depressing and ultimately hampers my ability to produce quality work. I've found I work best--and avoid a meltdown—when I put on a real outfit and brush my teeth.
Set aside creative time. In college, one of my professors told the class she wakes up each morning at 6 and writes for an hour before heading to work. Even if you have a 9-to-5 job, there's always time to be creative. In fact, I'm writing this from the subway as we speak. If you live in a city with public transit, it's a great place to formulate your ideas. You should see the notes section on my iPhone!
Find a change of scenery. When I first moved to New York, I would frolic through Central Park almost every day to get my mind going. Maybe it's a vacation or a long walk you need—whatever gets you out of the normal working environment and back in your creative mindset.
Join a group or take a class. Whether it's a group on Meetup or a class, these are great opportunities to meet like-minded people and keep growing creatively. I have taken several memoir classes at Gotham Writers' Workshop (which also has songwriting classes for the musicians out there). Look for classes and groups in your area that can help you expand your network and sharpen your skills.
Relax your mind. Sure, it sounds cheesy, but yoga or even a 10-minute meditation can do wonders for your creativity. I try to go to yoga at least once a week, and then meditate a few times a week right when I wake up. My favorite meditation apps are "Take a Break," "Relax with Andrew Johnson" and "Calm, which I use for its relaxing sound options like "rain on leaves" and "mountain lake." Some of these meditations are only 10 minutes—don't we all have 10 minutes to relax? Afterward, I feel refreshed and my mind feels much clearer.
Get moving. Along the same lines, exercise is a huge factor in the quality of my work. When I don't exercise and eat healthy, my body feels disgusting and therefore my mind also feels like mush. Regular physical activity and smart eating habits are crucial in fueling my creativity. I try to cook at home, eat my greens, and take the stairs instead of the elevator when I can.
Finally, give yourself a pat on the back. I'm often hard on myself about not yet publishing a book. But then I think of all the other editorial goals I've accomplished like starting my own writing and editing company. As long as you're working toward your dreams, don't beat yourself up about not getting there yet. All in due time, my friends!