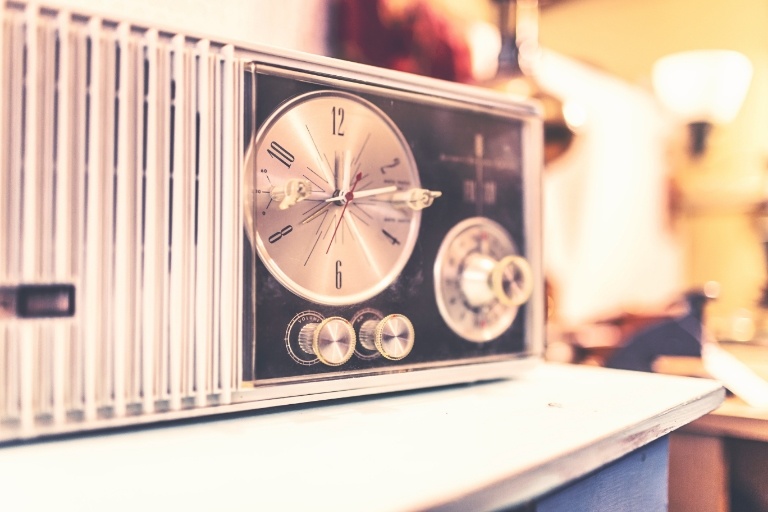 So you've done your research. You've covered the inbound methodology in meticulous detail and agree with its methods. You've even found a potential music or entertainment marketing company to work with, and all is looking peachy... there's just one question:
What does an inbound marketing team actually do?
In other words, what does an "inbound retainer" look like week to week? Why do I need them? What value do they bring? What will I be responsible for? What will they be responsible for?
As inbound marketers, we understand and know this info is vital to a successful campaign. Though all marketing companies are different, here's a sneak peek at the inner workings of 12South Music's Inbound Marketing Campaigns to hopefully shed some light on the matter.
First things first, what does an inbound retainer look like?
The Inbound Marketing Plan
This process can vary agency to agency, but the essence of it remains similar across the industry.
Here's a rundown of our typical 6-month retainer timeline:

The first two months are intense. We'll laugh. We'll cry. We'll make amazing rainbows full of persona research and content so good it'll make you slap your mama... ok maybe not that intense.
The kickoff month is all about you learning our chosen inbound platform (Hubspot), getting to know your brand, and identifying brand personas that shape our entire strategy. For the first two months the agency meets with you once a week to keep momentum moving along, after which this switches to every other week.
You should expect to devote a minimum of 3-4 hours a week (including the meetings) on your inbound responsibilities.
That being said, the more you participate and push the process forward the quicker and better results you will see.
Building an effective inbound timeline starts slowly but exponentially increases over time. You have to have a firm foundation to build from to be successful.
In month one, the agency takes time getting to know your brand in and out, defines specific and measurable (SMART) goals, and figures out whom we're targeting and why.

Client Objective:
Get to know the Hubspot Platform and identify your Brand Personas.
Agency Objective:
Get to know the Brand, their product and service offerings, and develop a Brand Guide while training the client on the Hubspot Platform.

Client Tasks:
Week 1: Take part in the Retainer Kick-off call and fill out the onboarding questionnaire.
Week 1:

Provide brand assets, content assets, logins, and materials to the Agency

Week 2:

Help educate the agency about your business, customers, and goals.

Week 3: Use the "Make My Persona" tool to create personas and review the content audit.
Week 4:

Discuss the Brand Guide & Marketing Blueprint internally and with the Agency.
Let's define some of the above terms:
Onboarding Questionnaire:
This is a series of questions that help us understand your brand, your challenges, your goals, your visual approach — basically how you want your brand to feel and function on a fundamental level. The agency provides these and covers them with you in detail after finishing them.
Examples of these questions include:
Who are your primary clients, fans, or consumers currently?

How much does it cost to acquire a customer or fan?

What about websites you dig? What sites visually resonate with your brand?

If your brand were a friend, how would you describe them?

What's your brand's mission? What's makes it attractive, unique, and something to care about?

What are your short-term goals for the brand?
Make My Persona Tool:
Some agencies provide a custom "make my persona" tool that allows you to easily input all of your fan persona questions into them!
Brand Guide:
A brand guide is a custom PDF made by a professional designer that outlines and shows examples of how to approach everything visual about your brand.
You can use this to help educate your team or 3rd parties about your brand; photographers, publicists — anyone that interacts with your brand on a visual level, and it's yours to keep.
Want to see an example of a Brand Guide?
.
Content Audit:
The agency takes time to catalog every piece of present, past, and future content into their respective buyer's journey stage and assign them a particular persona.
The idea here is to get a thorough litmus of your content and identify potential marketing funnels and/or holes in your current content strategy to effectively plan for the future.
Marketing Blueprint:
The marketing blueprint is what the entire first month is working toward. By the end of the month, the agency delivers a complete roadmap of your inbound marketing strategy. This includes your visual brand guide, marketing statement, personas, intensive keyword research identifying SEO opportunities that fit your target personas, and outlines the first campaign's target personas, keywords, and specific content strategies.
Oh yeah. It's just as awesome as it sounds.
Agency Tasks:
Week 1:

Conduct initial Kick-off call and initial setup in Hubspot

Week 2:

Create Benchmarks and define S.M.A.R.T. business goals & desired outcomes for revenue growth and industry positioning.

Week 3:

Help construct initial buyer personas based on customer research

Week 4:

Audit Content to assess any existing content offers online or off.

Week 4:

Create & Present Initial Brand Guide & Marketing Blueprint

Month two is all about setting up the marketing funnels, wrapping up any design, and getting ready to launch the first campaign.
Every single inbound

task

outlined builds directly on top of the piece before it and works best in that fashion.

Client Objective:
Firm up an understanding of the Inbound Marketing Funnel and begin co-developing content with the Agency.
Agency Objective:
Develop or modify the Client website to best serve the Inbound Marketing efforts, Brand Guide, and Personas and co-develop content with the Client.
Client Tasks:
Week 1: Begin using Asana and assigning responsibilities.
Week 1:

Evaluate initial design mocks for website / blog look and theme

Week 2:

Approve design for website / blog look and theme

Weeks 2 - 4: Co-create content for the first campaign, including blog posts, landing pages, ebooks, CTAs, emails, and social posts.
Agency Tasks:
Week 1:

Create & present initial designs for website / blog

Week 1:

Perform initial keyword analysis; track 200-300 relevant keywords

Week 2:

Update, edit, and receive approval on website / blog designs

Week 3 - 4:

Co-create content for the first campaign, including blog posts, landing pages, ebooks, CTAs, emails, and social posts

Week 3 - 4:

Develop templates for website / blog

Month 3 begins with the launch of the first Inbound Marketing Campaign! Huzzah! Now it's time to monitor your attraction and keep the flow moving.
Shared Objective:
Launch the first campaign with a targeted content and promotion plan. Evaluate ROI with the Hubspot reporting tool every 2 weeks.
Shared Tasks:
Launch website / blog with first content campaign

Begin regular blog publishing at a pre-defined schedule

Co-create next month's blog content

Keep campaign collateral organized; Connect all content back to the campaign with keywords

Review reports on reach and effectiveness of landing pages and CTAs; test and adjust if possible.

By month 4, you've now been attracting new qualified traffic from all sorts of places; email, social, and organic searches. Now it's time to see which source is working best for you and really dig in there.

Shared Objective:
Increase social media, email, and sources engagement.
Joint Tasks:
Evaluate the Sources report and agree on social media platforms that make sense

Provide social media training to the client inside Hubspot

Align social media messages with the current campaign

Segment social groups and lists by keywords and personas for monitoring and communicating

Use social accounts to share a variety of information: industry information as well as your own content

Perform SEO audit on tracked keywords

Co-create next month's blog content

By now your content chops have been honed into an artform. You're making fantastically engaging content that's creating awareness and engaging with your audience. The question now becomes "How to we nurture our new fans into a Customer relationship with us?" Welcome to SMARKETING.

Shared Objective:
Lead nurturing, promotion, sales and marketing alignment.
Shared Tasks:
Conduct the first SMARKETING meeting between Sales & Marketing

Identify "objection questions" that occur in each Buyer's Stage for each Persona

Run the client through Hubspot CRM training and / or connect client's CRM to Hubspot Marketing Tool

Begin co-creating "Consideration" and "Decision" stage content for second campaign

Create automation workflows to nurture leads through current content and offers

Shared Objective
Analyze, Evaluate Results and Adjust Strategy and Goals.
Shared Tasks:
Analyze the effectiveness of the first campaign based on pre-set S.M.A.R.T goals

Make edits to the UI, UX, and content placement based upon insights

Adjust S.M.A.R.T. goals for the next 6 months

Organize, co-create, and plan content for second campaign

Plan automation workflows to nurture leads through second campaign content and offers
Ladies and gentlemen, there you have it: the first 6 months toward a marketing retainer. The "magic" is all about consistently reviewing progress, making sure it aligns with the predetermined SMART goals, and implementing changes... and of course, making fantastic content for your audience.
You may be thinking, "Whoa! That seems like a lot! Is all of that really necessary to reach my goals?"
Good question. Is it? Show me those SMART goals!
Most inbound marketing agencies provide website design, graphic design, various branding assistance, and content creation services on top of consultation and marketing strategy to ensure you put your best foot forward. Every brand, artist, and musician is unique and come with specific and different goals, so while this timeline is typcial, your needs to meet your SMART goals may vary.
In the case of our inbound timelines, every task outlined cascades into the next to create energy and momentum both for your creative process and your brand's growth rate. Building effective inbound momentum starts slow and increases exponentially over time, and developing a firm foundation should always be a priority.
Hopefully this helped shine some light on what working with an inbound marketing team is like day to day! Feel like it might be time to try it out yourself? Drop us a line.
Stay tuned for Part 2: The Marketing Team!