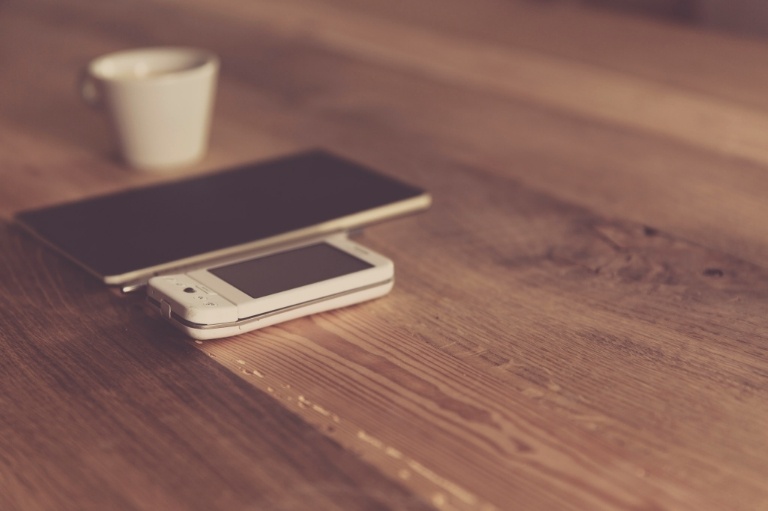 I love organizing things. (Well, everything except my clothes. If you look inside my dresser, you will most definitely find a ball of wrinkled shirts.) But dresser drawers aside, I love putting things in order and creating lists for everything from groceries to work tasks.
In honor of my love for organization, I've created a list of the coolest apps to organize your life with. Let's do this.
For Work
Triage: Email First Aid:
If you feel overwhelmed by the thousands of unread emails in your inbox, consider an email-organizing app like Triage: Email First Aid, which allows you to quickly decide what to do with a message. The app creates a "stack" of notes about unread messages; by flicking the card up, you archive the message, and by flicking it down, you keep it saved and marked unread. As this reviewer points out on Macworld, you don't necessarily need an app for archiving and replying to messages, but it does make email organization more seamless and even more fun, he says.
1Password:
If you find yourself wasting time hitting "Forgot your password?" perhaps it's time to invest in a universal password app. This app creates unique passwords for each site and remembers them so you don't have to. With one quick tap, you can log in securely to all your sites. So if you keep your passwords on an old piece of notebook paper, you have permission to shred it now.
CudaSign (formerly SignNow)
Who needs a fax machine? Not this freelance writer! As a contract worker, I'm frequently signing new project agreements and tax forms, so I love this app for saving precious fax time and storing my signed documents in one place. I can even email the signed agreements back to the recipient through the app.
Any.do
This task-managing app is useful for both professional and personal to-do lists. Through Any.do, users can plan anything from a work project to a family trip and share the list with other people. The app also has voice recognition and can sync with a number of devices.
For Health
ZocDoc:
Yeah, we know you've been putting off that annual doctor's checkup. With ZocDoc, you can schedule appointments at your leisure with a few quick taps on your app. It also stores all your previous appointments and sends reminders such as "Have you had a physical this year?" I despise making appointments via telephone, so this is the perfect solution for those who don't want to listen to instrumental hold music for 15 minutes. After all, you're a busy bee who could be using that time to organize your work email!
Paprika:
This app helps you create meal schedules for the week or the month, save recipes from any website, and can scale a recipe up or down depending on your serving size needs. You can also compile grocery lists, and the app will sort the items by aisle for your convenience.
For Finances
BillGuard:
If you don't have time to review your credit card statements in great detail (or you simply don't feel like it), this app flags credit card transactions that other people in the network have frequently reported as "unauthorized or questionable," according to PC Magazine. If you deem it unauthorized, you can even ask BillGuard to contact the merchant for you. It's not an identity theft app, per se; it's more so to remind users of things they signed up for, or hidden fees—"gray charges," as the article refers to them.
MintBills (formerly Check):
If you're so busy with life that you forgot to pay the water bill, you can shower with peace of mind through MintBills. The app sends you reminders about when bills are due and lets you pay them that minute, or schedule them for a later date.
Creative Commons copyrighted image by: https://www.flickr.com/photos/125167502@N02/sets/72157646779778414/